Some Incredibly Wise Beings

Adyashanti
www.adyashanti.org
"There is no question of you becoming the One; you are the One."
Adyashanti, a Zen meditator for fifteen years, is highly respected for his extraordinary clarity and depth. Read Emptiness Dancing , one of the most powerful spiritual books around.

Arjuna Ardagh
www.livingessence.com
"It is a choice that is made every single moment of every day – to choose freedom over the soap opera."
Arjuna's recent book The Translucent Revolution–How people Just Like You are Waking Up and Changing the World , gives an in-depth look at the radical change in human consciousness now taking place.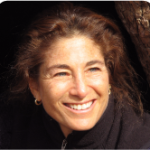 Tara Brach
www.tarabrach.com
Tara Bach is a leading western teacher of Buddhist meditation, emotional healing and spiritual awakening. She is the author of Radical Acceptance and True Refuge.

The Dalai Lama
www.dalailama.com
"I believe that the very purpose of our life is to seek happiness."
The Dalai Lama is a living example of awakened consciousness. The universality of his teachings, and the way he embodies them in his own life, are a source of constant inspiration. The Art of Happiness: A Handbook for Living , is a good place to start.

Gangaji
www.gangaji.org
"No matter how much the world recognizes you, still you are dissatisfied until you recognize the Self."
A student of H.W.L. Poonja, Gangaji has written several books, including Diamond in Your Pocket . Her message is elegantly simple–that what we are looking for is who we already are.

Catherine Ingram
www.catherineingram.com
"All of your running around, your attempts to gain insight or to get spiritual or to get enlightened is just the pageantry of consciousness."
Catherine Ingram practiced meditation for years before she discovered H.W.L Poonja and realized that the spiritual search was over. Her book Passionate Presence gives a warm and personal approach to the topic of spiritual awakening.

Byron Katie
www.thework.com
"I used to ask people, why are you pretending not to know?"
Warm, spontaneous, and free, Byron Katie brings her transformative technique called "The Work" around the world. Her first book, Loving What Is , clearly introduces this process, which can be applied to relationships, money, addictions, unhappiness.
Jack Kornfield
www.jackkornfield.org
"Pretend to be enlightened and if you pretend long enough you won't know whether you are or not."
A senior teacher of Buddhism in the West, Jack Kornfield is best known for his books A Path with Heart , and After the Ecstasy, The Laundry , which are a must-read for anyone starting out on the spiritual path.

Satyam Nadeen
www.satyamnadeen.com
"How will you be after you're awakened? Exactly the same way you were before."
While serving a prison term for selling ecstasy, Satyam Nadeen awakened to the Truth. His first book, From Onions to Pearls , was an underground classic; his second book From Seekers to Finders , cheerfully exposes the myths around enlightenment.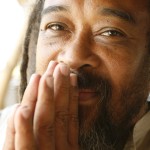 Mooji is a Jamaican born spiritual teacher who is drawing people from all over the world to his retreat center in Portugal. His teacher was Papaji (H.W.L. Poonja)

Nisargadatta
www.maharajnisargadatta.com
"Consciousness is the hum of beingness. To catch hold of it is meditation."
Nisargadatta Maharaj is one of the two great pillars of non-dual teachings, along with Ramana Maharshi. The Wisdom Teachings of Nisargadatta–A Visual Journey (Inner Directions Publishing), provides an accessible introduction to this highly respected sage.

Tony Parsons
www.theopensecret.com
"Enlightenment is a sudden, direct, and energetic illumination that is continuously available to anyone who is ready to let go and allow it."
With his delightful English wit and charm, and his radical take on the non-dual teachings, Tony Parsons continues to pull the rug out from under our limiting beliefs again and again. Read As It Is: The Open Secret to Living an Awakened Life .

Sri Poonja
www.papaji.com
"You already are that. You need not do any spiritual practice, not even meditation; simply follow the 'I' thought back to the source and rest in that. Be quiet and free."
A student of Ramana Maharshi, Papaji impacted many westerners with his radical teachings and powerful presence. There are numerous books on him, including Wake Up and Roar, The Truth Is, and Nothing Ever Happened.

Ramana Maharshi
www.sriramanamaharshi.org
"That which is is peace. All that we need do is to keep quiet. Peace is our real nature."
The Dalai Lama has praised him, Carl Jung calls him "The whitest spot in a white space," Ken Wilber calls him "the greatest sage of the twentieth century." The best introduction to Ramana is David Godman's Be As You Are: The Teachings of Ramana Maharshi .

Ram Dass
www.ramdass.org
"The game is not about becoming somebody, it's about becoming nobody." – Ram Dass
The granddaddy of all those who brought Indian spiritual teachings to the West, Ram Dass has entertained us and delighted us for years. His book Be Here Now was a best seller in its time, and many, many books later, Ram Dass still continues to show us the way.

Lama Surya Das
www.dzogchen.org
"Loss is the great equalizer that reminds us that we are not omnipotent; it helps us crack open our defensive shell of invulnerability and denial."
One of the foremost teachers of Buddhism in the West, Lama Surya Das comes from the Dzogchen tradition, which is a non-dual approach similar to Advaita Vedanta. He has written Awakening the Buddha Within and numerous other books.

Eckhart Tolle
www.eckharttolle.com
"Humans are a dangerously insane and very sick species."
Eckhart Tolle's first book, The Power of Now , has sold over two million copies. Tolle writes with great simplicity of expression and without the usual spiritual jargon. His more recent book, A New Earth: Awakening to Your Life's Purpose , is equally powerful.

Ken Wilber
www.kenwilber.com
"There can't be a place where Spirit is not, or it wouldn't be infinite. Therefore, Spirit has to be completely present right here, right now, in your own awareness."
Ken Wilber is one of the most important thinkers around today and the author of over twenty books, including Grace and Grit, No Boundary, One Taste, Integral Spirituality, and A Brief History of Everything. If you want to stretch your mind, this is the place!