ULTIMATE HAPPINESS is the entertaining story of my spiritual quest for enlightenment, told through 100 short stories that are down-to-earth, deeply moving, and often hilariously funny. For 30 years I chased the carrot of enlightenment over hill and dale, sure I would find happiness or bliss around the next bend. But then, through the radical wisdom teachings of nonduality, I discovered that what I had been looking for had been there all along. It was my own Self.
"It is truly one of the most tender love story I have ever read.  Bravo!"
-Adele O'Neill, OBGYN Nurse Practitioner
"Peter's memoir is articulate, wise, heartbreaking, and funny."
-Judy Warner, Author of Let the Clock Run Wild
I could not put it down.  It made me cry and laugh, all in the best of ways."
–Amba Stapleton, Founder and Director of the Nosara Yoga Institute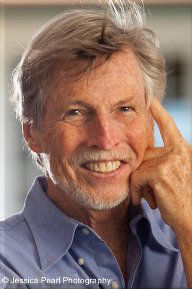 On this site you may join in on my blog, read excerpts from my book Ultimate Happiness, and find links to some incredibly wise teachers. My sincere wish is to support you on your own journey until the moment that you discover that there is nowhere to go, and that any step towards anything is a step away from your own Self.